Today, I bury my Windows phone. I jumped on it when it launched. I wanted something new. Similar to when I jumped on the iPhone when it launched. Sadly, no matter how much I wanted Windows phone to succeed, it failed in the long run.
Today, I got an *gulp* Android phone. It was the last phone OS I had not jumped to yet. I figured it was time to give it a try.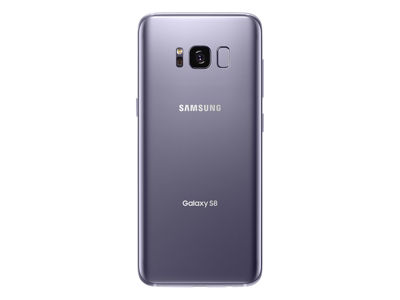 I got my new Samsung Galaxy S8+ in Orchid Gray. It is slick. It is bright. And fast. All of which I noticed in the first few seconds of turning it on. My HTC M9 running 8.1 had some of the elements… once. But over time it has dulled and slowed. If HTC would have been willing to at least allowed the device to upgrade to Windows 10 mobile, I may have stuck with it longer. Alas, they failed to stay current. As consequence, I was left behind on an island. Like a manufacturing town where the primary business has left town and all that is left are the few operations struggling to stay afloat. A few once great businesses that are no longer receiving any investments or updates. Like a Kmart in Flint, Michigan.
I have tried to hold out as long as possible. Trying to remain loyal and proud of device that makes up less than 1% of the market share. I hoped. I was optimistic. I scouted the websites of https://www.windowscentral.com/ and https://www.thurrott.com/ and others regularly for some glimpse of hope. Maybe a spark of light far off in the future in the form of a rumor to entice me to stay a little longer. But no. Nothing coming from Microsoft that gave me any hope of hanging on.
If anything, the more I read, the more I got the impression that Microsoft too had given up on their experiment.  All the news from Microsoft was about their efforts on Android and iPhone. Even in those rare occasions where they did anything on Windows Mobile, it was not for my 8.1. The abandonment was tiresome. I was all out of hope. I was out of contact. My HTC was well past 2 and a half years. It was failing. The Camera would not load. The volume button frequently decided not to cooperate. The few apps I had were hit or miss. Oh, the apps…
The first time opening the Google Play store on my S8 was an overwhelming experience. There were apps for everything. When I did a search for an app… it was there! There were no sacrifices required. If I wanted it, it was there and more.  Not like the annoying situation of a conference I spoke at recently where the guide and everything else was only available on other mobile systems. I could not even see my session's evaluations. And in one session, the presenter bragged about a service being available "on every device!" Yeah, just not Windows phone, Blackberry, or even my Amazon Fire tablet.
One of the first apps I downloaded was the Microsoft To-Do app [see my review]. I have found Wunderlist to be one of my favorite productivity apps/programs. Since the intent is to sunset Wunderlist in favor of To-Do, I figured it makes sense to only download one of the two. Trying my best not to be stuck on another obsolete island.
After 6 years, today I officially claim end to my Windows Phone experiment.